Skip to Content
Skip to Navigation


Popular Collections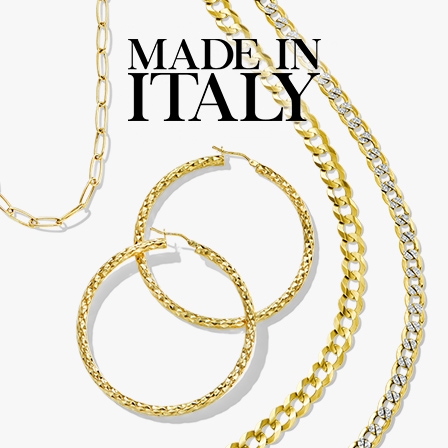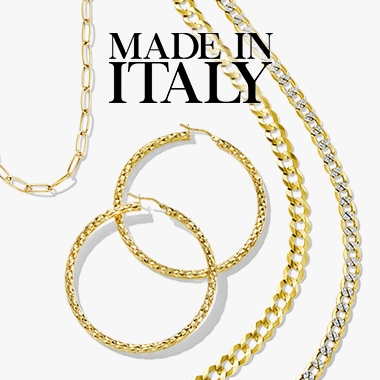 MADE IN ITALY
Experience the luxury of sophisticated Italian gold jewelry.
SHOP NOW
LEARN MORE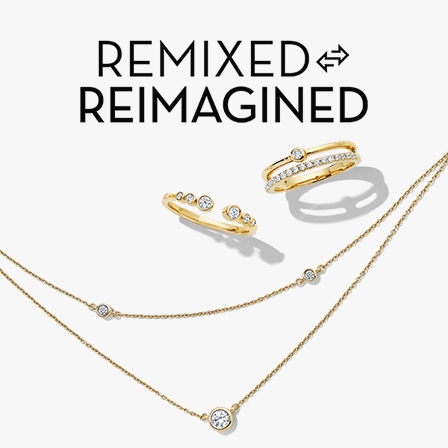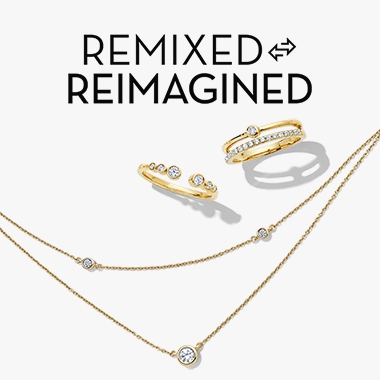 REMIXED. REIMAGINED.
Chic minimalist styles created with reclaimed gold and repurposed diamonds.
SHOP NOW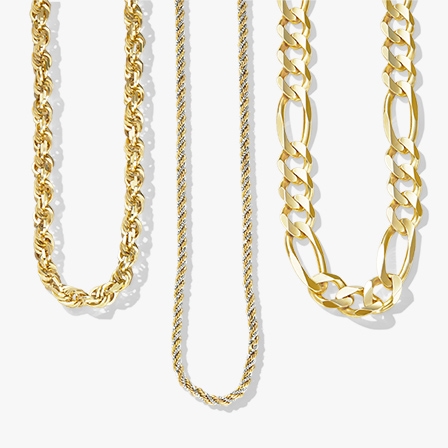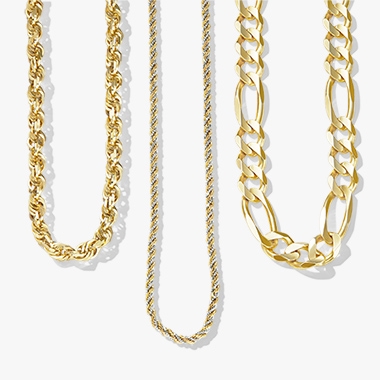 GOLD CHAINS
From sleek box to elegant wheat, discover chain styles to layer and to love.
SHOP NOW
LEARN MORE
The Colors of Gold
There are three common colors of gold. Choose one favorite or mix and match them all for your own unique look! Learn More.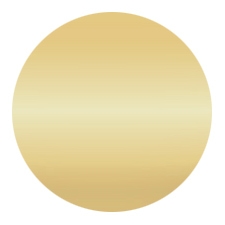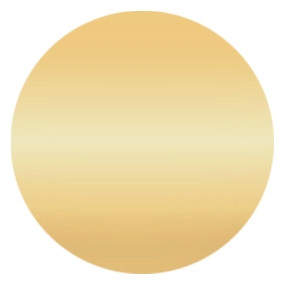 YELLOW GOLD
Gold is naturally yellow in color. Yellow gold looks great on just about anybody, but especially those with warm skin tones.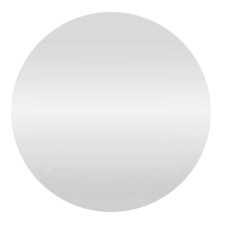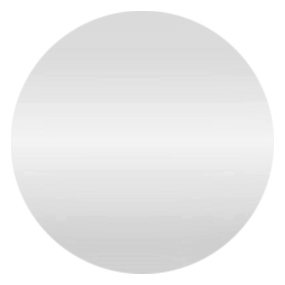 WHITE GOLD
Yellow gold is mixed with palladium and silver or with nickel, copper, and zinc to create the white color. White gold complements any gem, making it seem brighter and clearer.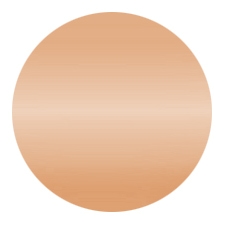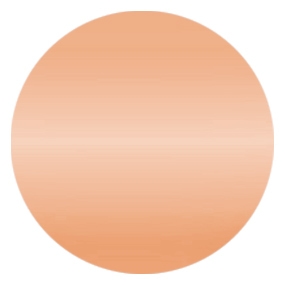 ROSE GOLD
Yellow gold is combined with copper, silver and zinc to create soft pink rose gold. Rose gold is a fashionable choice with solid staying-power.
Gold Karat
The gold karat you choose for your jewelry depends on your price point and preference. Discover the pros and cons of each karat weight. Learn More.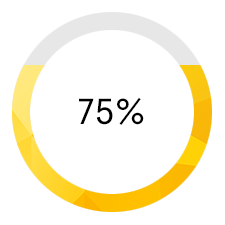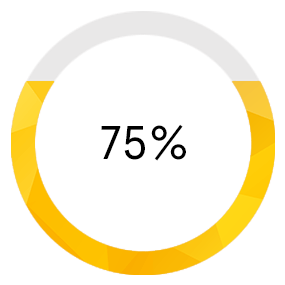 18K GOLD
The purest gold for practical jewelry use, 18K gold has amazing depth of color. However, it is an expensive karat weight and is easily scratched.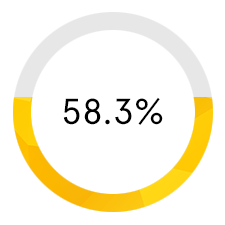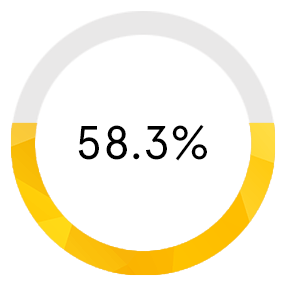 14K GOLD
A beautiful mid-tone hue, 14K gold the most popular karat gold for engagement rings. May cause sensitivity in some people.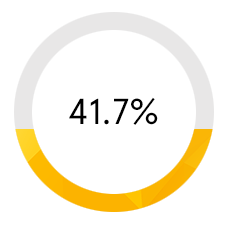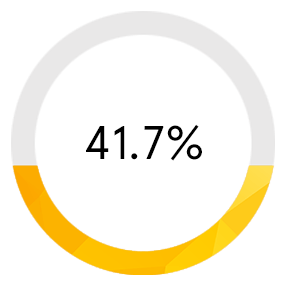 10K GOLD
Very hard and durable, 10K gold is the most affordable karat gold. Less vibrant in color, it may cause sensitivity in some people.
Gold Metal Guide
Our gold education, care, and styling tips will help you enjoy your gold jewelry even more!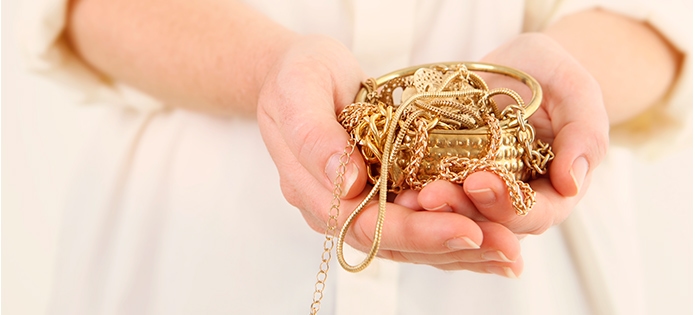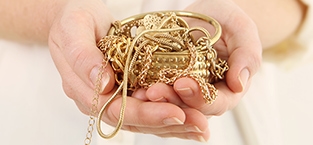 Taking Care of Gold
There couldn't be fine jewelry without metals — and the variety of metals available allows jewelry to be affordable for just about anyone.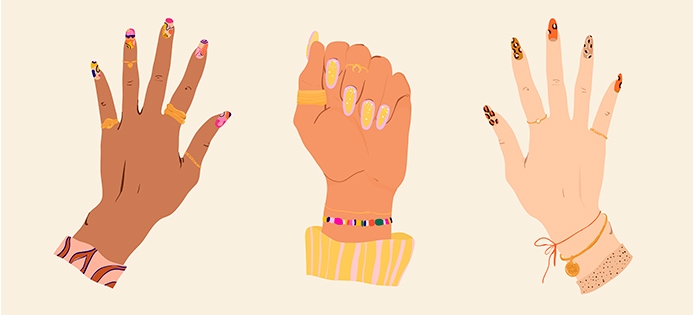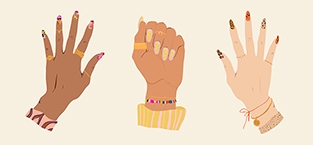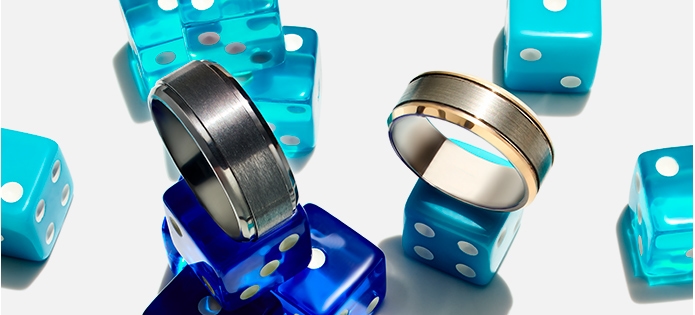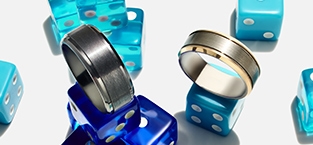 Gold Alternatives
Gold isn't your thing? There are plenty of alternatives to gold - like these great choices and styles!