Skip to Content
Skip to Navigation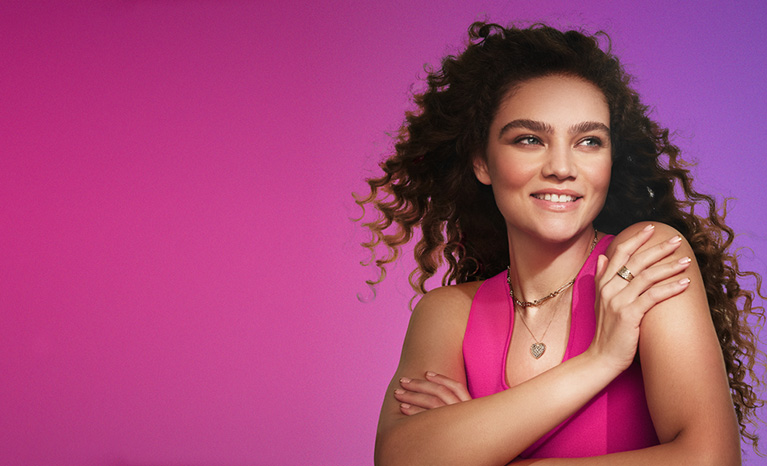 Gold Essentials
Gold jewelry is essential in any jewelry wardrobe. From simple to statement styles, investing in gold jewelry is a smart choice for anyone who wants to elevate their look.
Gold Collections
Take your look to the next level with styles from these collections, featuring quality karat gold designs created with attention to detail.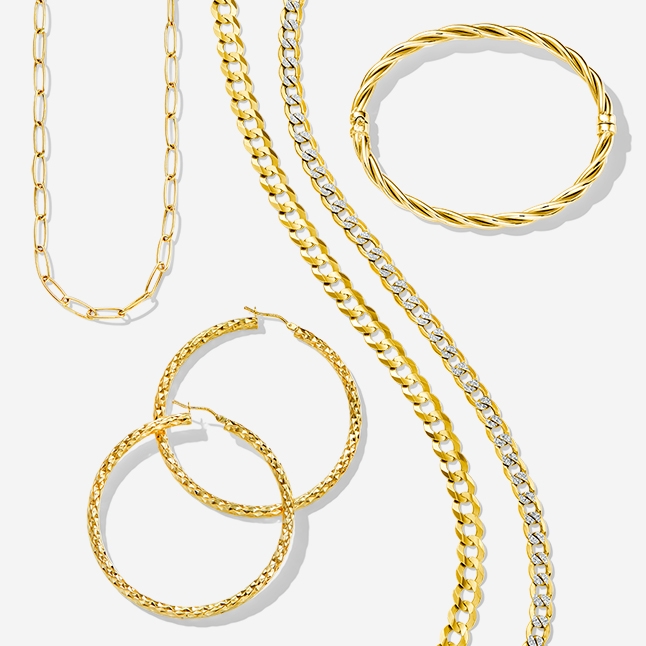 Made In Italy
Experience the luxury and sophistication of striking Italian-made gold jewelry.
SHOP NOW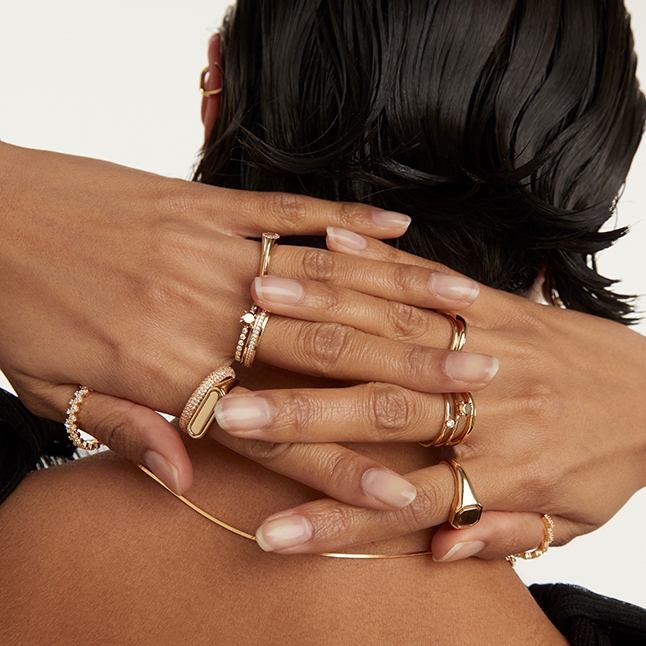 PDPAOLA Fine Jewlery
Globally-inspired gold designs
that redefine the basics.
SHOP NOW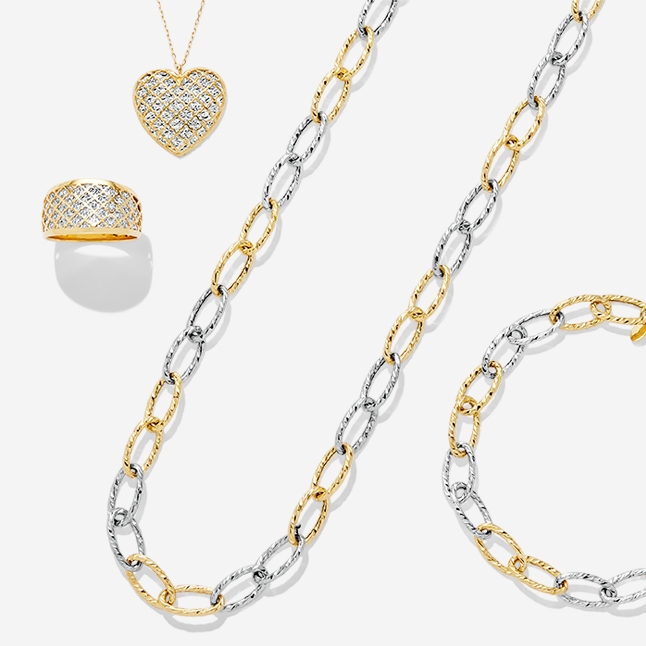 Oro Diamante
Italian-made gold jewelry featuring diamond-cut detailing for diamond-like sparkle.
SHOP NOW