---
10 Steps to Creating A Custom Engagement Ring and Wedding With Zales Design Suite
Do you have a singular vision for her engagement ring? From the diamond to the metal, to the mounting style to accents and engraving, the dazzle is truly in the details. Using interactive technology, the Zales Design Suite can help you configure, customize and create the unique engagement ring - and the coordinating wedding band - she's always dreamed about.
---
Why Choose A Custom Designed Engagement Ring?
When you choose to custom create an engagement ring for the one you love, you are creating a one-of-a-kind, totally unique design. There are significant benefits to choosing to custom design her ring, including:
- The ring will be completely individual to the one you love.
- Your ring will be unique and a conversation starter for years to come.
- You will be able to design a coordinating wedding band that perfectly complements the engagement ring and beautifully symbolizes your marriage vows.
However, there are some trade-offs to custom-creating an engagement ring or wedding set:
- You can expect to pay more than with a non-custom engagement ring.
- Your ring may take a little longer to receive – typically three to six weeks, not including shipping time.
- You won't be able to see, touch or feel the ring until it's done.
---
Get Exceptional Custom Results With Zales Online Design Suite
The Zales Online Design Suite is an interactive designer that helps you custom-create a unique engagement ring and wedding band she'll adore in a few easy steps. Using this amazing online tool, you can literally watch your ring come to life right before your eyes!
---
Design Your Custom Rings in 10 Easy Steps
Step 1.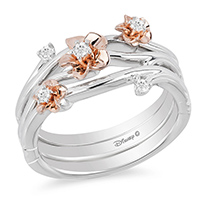 1. Choose the shape, carat size and quality of your diamond center stone. Based on the parameters you choose, including diamond cut, carat size and clarity, our professional jewelers will select the perfect diamond for your ring. Using Design Suite, you can select a diamond center stone from 1/4 ct. to 2 cts. in weight.
---
Step 2.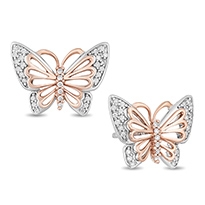 Select your ring head, the metal frame that sets the diamond into place. Ths is also known as the setting. Does she love the romantic look of a halo, the classic look of a prong setting or does she prefer a sophisticated bezel-set head? Make your choice and further customize the look. If she likes the look of a halo or pave stones along the prong, you can select from white diamonds, black diamonds or bright blue sapphires as accent stones.
​
---
Step 3.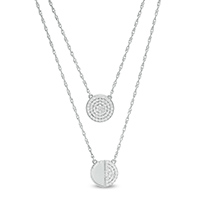 Mounting selection is next. Does she prefer a high profile mounting or a lower profile style? Depending on the ring head type you choose, the Design Suite offers multiple mounting options to suit any style or taste. Certain mounting styles allow for a peekaboo diamond to be added to the design, adding a little extra sparkle. It's fun to experiment with each mounting style and see the look of your ring change before your eyes.
​
---
Step 4.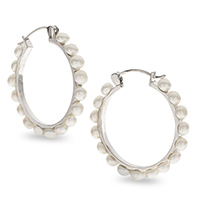 Side settings are an option on all mounting designs. Side settings allow you to add white or black diamonds or blue sapphires to the ring's shank. The stones can be set along the band halfway, three-quarters way, or completely encircle the band, as you desire.
​
---
Step 5.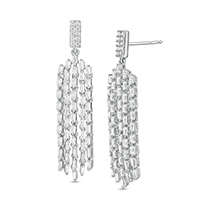 Side settings created without diamonds or sapphires along the shank allow for the addition of carving as an accent. Carving gives the shank a dimensional, sculptural look. Choose from several different carving styles or opt for none at all!
---
Step 6.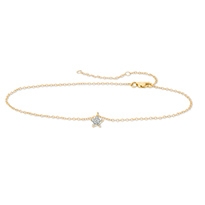 Choose your metal type and color. Zales Design Suite rings are available in 10K, 14K and 18K white, rose or yellow gold and bright white platinum. You can choose to have your ring head made in a different color of gold, which allows you to create the mixed metal combination of your choice. Of course, you can choose to have your ring made in a single color of gold as well.
​
---
Step 7.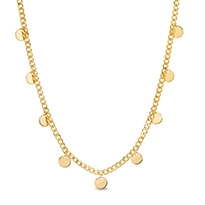 Finish your ring with a custom engraving. You can include a message, up to 25 characters in length, to be engraved along the inside of the ring's shank. This step is optional, but it conveys a loving, personal touch to your custom design.
---
Step 8.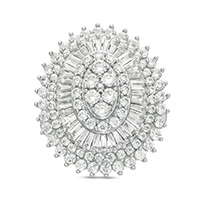 Your custom engagement ring design is now complete!
​
---
Step 9.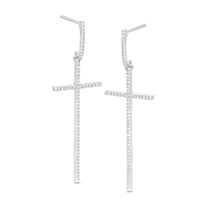 Take it a step further and create a coordinating wedding band to complement the engagement ring and create a custom wedding set. This step is optional and the steps to creating the wedding band are similar to creating the engagement ring.
​
---
Step 10.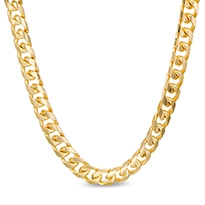 Add the custom ring(s) to your cart, pay and you can expect to be seeing and holding your designs in four to six weeks!
---
Zales Design Suite: For A One-Of-A-Kind Look For The One You Love
Zales interactive Design Suite is a great tool to use while searching for that perfect engagement ring. You and your partner or fiancé can create custom looks together, discovering all the many alternative design elements your unique ring can have. Each variation of a Design Suite ring may be saved by simply adding it to your shopping bag. When you are ready to take that next step, your custom designs will be waiting for you. Simply click to purchase, and your custom engagement ring will be created and shipped to you in a few short weeks. Bring your unique vision to life online using the interactive Design Suite tool You'll be surprised and delighted at the custom looks you can easily create at Zales.com.
---