There are a million reasons to make Mom feel like a million bucks - especially on Mother's Day - but we didn't want our article to be that long. So, we aligned heart-felt sentiments and styles with all kinds of moms and came up with our top jewelry gift selections for Mother's Day. Here are our Top Six gift ideas for the best gift you ever got – your Mom!
---
#1 Diamond Earrings – Because She's Your Rock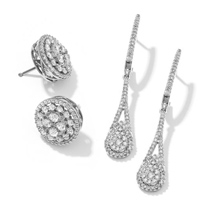 She's your sounding board and the best advice-giver you know. Gift your rock a pair of dazzling diamond stud earrings. Or help her steal the spotlight on her next work-from-home call with sparkling and on-trend diamond hoops or drops. You can never go wrong with diamonds!
---
#2 MOM Styles – Because She Cherishes the Title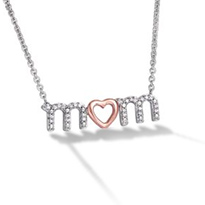 On any day she's the CFO, CEO, and EVP all wrapped into one - but her most treasured title is MOM! Celebrate her most cherished role with extra-special Mom-themed jewelry styles. These brilliant necklaces, rings, bracelets and more literally have "Mom" written all over them.
​
---
#3 Heart Jewelry – Because No One's Heart Is Bigger Than Hers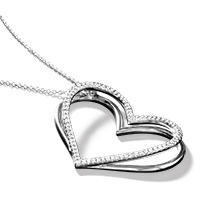 You may have tested her patience and kept her up a night or two but one thing's for sure, she never stopped loving you. The Kindred Heart from Vera Wang Love Collection has beautifully designed styles to commemorate her unending affections.
​
---
#4 Mother & Family Jewelry – Because Family is Everything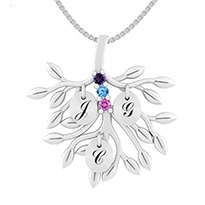 There is nobody Mom loves more than her family. Personalized Mother's and Family jewelry is just her style. Choose from traditional or contemporary designs in necklaces, rings and bracelet and add colorful birthstones and engraving to celebrate every member of the family.
​
---
#5 Pet Jewelry – Because She Adores Being a Pet Mom.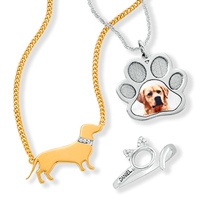 You might not have kids, but having pets still make her a Mom! So, you're barking up the right tree when it comes to giving a gift to your favorite "fur mama". From cute cat rings, to darling paw print necklaces, to custom engraved photo jewelry, you can't go wrong with stylish jewelry from our Pet Jewelry Collection
​
---
#6 Endless Brilliance Designs – Because She's Your Shining Star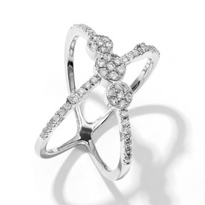 Whether you call her Superwoman, Superstar, or MVP, her love shines brighter than the sun. Our Endless Brilliance Collection features rings, necklaces, and earrings set with multiple diamonds for infinite sparkle. These designs are the perfect way to let Mom shine this Mother's Day!
​
---
That's a Wrap!
With so many great styles to choose from, it's easy to wrap up unforgettable Mother's Day jewelry gifts Mom will treasure for years to come. Rest assured with The Zales Difference, you can count on us to stand behind the quality of your purchase and ensure you are delighted with your shopping experience. Need extra inspiration? Take our Gift Quiz for tailored recommendations or schedule a Virtual Consultation that gives you a live look at jewelry and a one-on-one experience with an expert. And, don't forget, share how your mom sparkles with us using the hashtag #LoveZales on Instagram!
​
---