What is Citrine: Birthstone Guide
---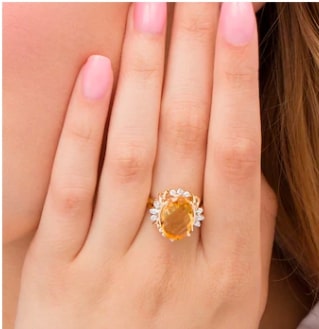 What Does the Citrine Birthstone Mean?
November is the harvest season set in the beauty of autumn. The November birthstone, citrine, bursts with golden glory. Citrine takes its name from the French "citron" which means "lemon." That description perfectly fits this sunny yellow gemstone.
The birthstone Citrine symbolizes:
Positivity and hope
Inspiration and self-improvement
Prosperity and abundance
---
Citrine Shades and Varieties
Citrines are a species of quartz related to the February birthstone, amethyst. The November gemstone displays in gold yellows, warm oranges, and earthy reds, much like the changing leaves in autumn. Citrines are a rare and expensive gem, so jewelers have gotten creative to achieve the look of this glowing gemstone. Some jewelers lab-create citrine by treating the gemstone amethyst in extreme heat. This transforms the gemstone to the golden color of citrine.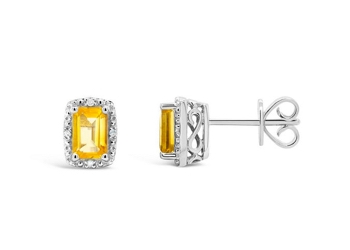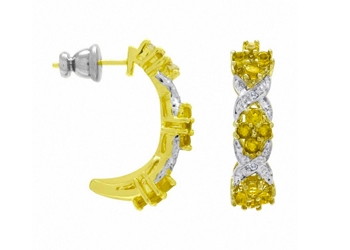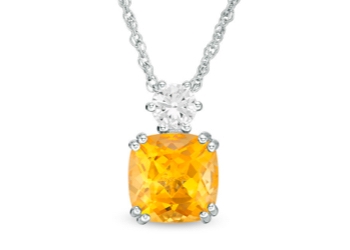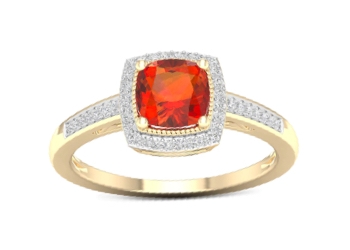 ​
---
​
Citrines in History
Gemstones are the subject of many legends and myths and have been prized by famous peoples and cultures throughout time. Citrine can be found in South American and African countries like Brazil, Bolivia, Madagascar, Tanzania, and Zambia. Discover the unique history of the birthstone citrine.

Early Roman priests wore citrine rings in ceremony

Scottish warriors inlaid hilts of weapons with citrine

Citrine was a favorite of royals from Luxemburg to England to the Netherlands

Citrine enjoyed renewed popularity during the Art Deco era
​
---
​
Citrine Care
Citrines are tough and durable gemstones but can crack in abrupt changes of temperature and when exposed to harsh chemicals. Like most gemstones, citrines should be stored separately to avoid scratching or being scratched. Store them in a lined box or a soft pouch. Keep your citrine birthstone jewelry sparkling by cleaning it under warm running water with a mild soap.
How Does Your Birthstone Hold Up?
Jewelers use a tool called the Mohs Hardness Scale to rate a gemstone's general resistance to scratching. Gemstones are ranked from 1 to 10 on the scale, diamonds are the hardest at 10 — just remember higher gemstones are more durable while lower gemstones need a little more protection and care.
---
Shop Citrine Jewelry
Explore jewelry featuring the November birthstone, citrine. The sunny citrine pairs well with warm golds in monochromatic bangle bracelets, and its natural glow pops in sterling silver rings and pendants. Shop our incredible collection of citrine birthstone rings, earrings, necklaces, and bracelets to find the look that's just your style.
---
November's birthstone shimmers and glows set in luxurious gold and sterling silver. Explore citrine birthstone rings with alluring style.
​
---
Bathe in the warmth of November's golden birthstone. Discover citrine earrings that sparkle in hoops, studs, and drop earring styles.
​
---
The sunny, yellow citrine gemstone is a beacon of light. Find the perfect citrine birthstone necklace to keep close to your heart.
​
---
Illuminate your style with the bright beauty of November's birthstone. Stun with citrine bracelets in delicate chain styles and intricate gemstone creations.
​
---
Incorporate the November birthstone of hope, health, and fidelity into your jewelry collection. Enjoy the shining golden gemstone in citrine sets featuring your favorite jewelry.
​