What is Pearl: Birthstone Guide
---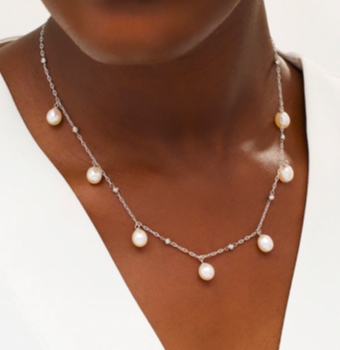 What Does the Pearl Birthstone Mean?
June is the month of the summer solstice and the start of all things sunny and warm. The June birthstone, pearl, is a unique prize of the summer — it is the only birthstone that comes from a living creature. Over the course of history, pearls have been symbols of wealth because of their rareness in nature. They are a true treasure of a birthstone.
The birthstone pearl symbolizes:
Beauty and purity
Friendship
Peacefulness
---
Pearl Shades and Varieties
The pearls you see in fine jewelry are typically cultured pearls. Real, cultured pearls come from oysters raised under controlled conditions designed to produce the most beautiful pearls. The four most common types of cultured pearls are Akoya pearls, Tahitian pearls, South Sea pearls, and freshwater pearls. You can tell if your pearls are real by characteristics like luster, overtone, and natural imperfections.
The traditional colors for the June birthstone are cream or white, but you can find pearls in colors ranging from dark grays to blues, greens, and purples.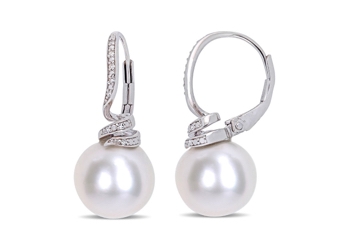 White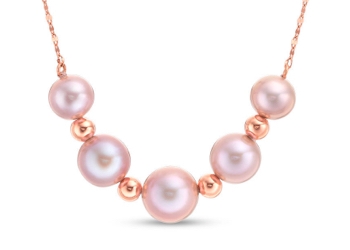 Pink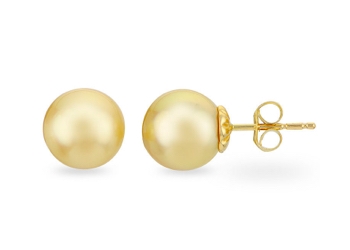 Golden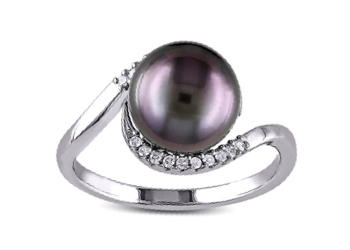 Black
---
Pearls in History
Gemstones are the subject of many legends and myths and have been prized by famous peoples and cultures throughout time. Pearls are unique because they must be harvested from a living thing. Today, the majority of freshwater pearls come from China, while saltwater pearls come from Asian and Oceania countries like Japan and Australia. Discover the unique history of the birthstone pearl.

Pearls are regarded as a symbol of the moon in many cultures

Dragons in Chinese mythology are guardians of pearls

Pearls are enshrined in art, like Johannes Vermeer's "Girl with a Pearl Earring"

Coco Chanel gave pearls new life in her Paris fashion collections
---
Pearl Care
Pearls are not like any other gemstone and require specialized care to keep them lustrous. Pearls can be damaged by natural acids that come from cosmetics, hair products, sunscreen, and your own natural body oils. Protect your pearls after using personal care products by waiting 30 minutes before handling these gemstones.
Like most gemstones, pearls should be stored separately to avoid scratching or being scratched. Store them in a lined box or a soft pouch. Keep your pearl birthstone jewelry lustrous by cleaning it often with a soft, damp towel after each wearing.
How Does Your Birthstone Hold Up?
Jewelers use a tool called the Mohs Hardness Scale to rate a gemstone's general resistance to scratching. Gemstones are ranked from 1 to 10 on the scale, diamonds are the hardest at 10 — just remember higher gemstones are more durable while lower gemstones need a little more protection and care.
---
Shop Pearl Jewelry
Explore jewelry for the June birthstone, pearl. The beauty of pearls is a style staple worn as a classic strand, or displayed in necklaces or bracelets, and is a beautiful bounty in clustered birthstone rings. Shop our incredible collection of pearl rings, earrings, necklaces, and bracelets to find the look that's just your style.
June's birthstone is a classic beauty set in luxurious yellow gold, white gold or sterling silver, and even rose gold. Explore pearl birthstone rings with alluring style.
​
---
Be captivated by June's sublime birthstone from the sea. Discover lustrous pearl earrings in hoops, studs, and drop earring styles.
​
---
The luminous pearl gemstone is rich in beauty. Find the perfect pearl birthstone necklace to keep close to your heart.
​
---
Dive into the breathtaking beauty of June's birthstone. Explore luminous pearl bracelets in classic strands, delicate chain styles and intricate gemstone creations.
​
---
Incorporate the June birthstone of peace, beauty, and friendship into your jewelry collection. Enjoy the ethereal gemstone of the ocean in pearl sets featuring your favorite jewelry.
​